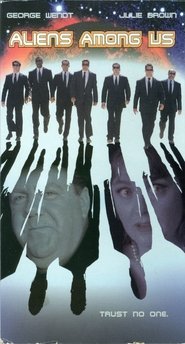 Alien Avengers II
Trust No One
Oct. 25, 1997
USA
89 Min.
R
Synopsis
Weird things are happening in the town of Justice, Arizona: three sheriffs have disappeared, and someone is killing the rancher's livestock in a bizarre, ritualistic fashion. Locals believe the incidents were caused by aliens…
But a visiting couple, Charlie and Rhonda, knows better – because they're aliens themselves. When no one else will, Charlie and Rhonda volunteer to be the new sheriffs to get to bottom of the crimes. Hiding behind the power of the badge, the two make their own rules, punishing wrong-doers with their own form of "eye-for-an-eye" alien vengeance.
Follow this twisted, outer space "Bonnie and Clyde" as they attempt to bring Justice the justice it deserves.
Original title
Alien Avengers II
IMDb Rating4.2 126 votes
TMDb Rating10 1 votes